The mission of UnionRide.org  is to unite with the working families of Washington and focus their compassion and resources towards supporting the local nonprofit community. We've partnered with the Seattle Seahawks NFL Football Team to build the first ever Hawk Bike for charity, as well as the Seattle Storm WNBA Basketball Team for their theme bike build, all with success for our charity beneficiaries.
As a registered IRS 501c(3) nonprofit community organization in Washington State, UnionRide.org™ produced events whose proceeds have provided awareness and financial support for the following nonprofit organizations:
Food Lifeline – Ending child hunger in Washington
Bone Marrow Registry – Saving lives through transplant
ANEW (Apprenticeship & Non-Traditional Employment for Women)
The Storm Foundation (Championing Youth Development Programs)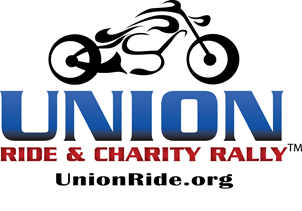 Who it's all for…
ANEW is a Non Profit organization that has helped place women in apprenticeships & non-traditional employment for the past 33 years. They provide women of all ages, races, and backgrounds with quality training, support services and employment preparation, leading to viable and satisfying non-traditional career pathways which lead to family wage jobs. In fact, some of Washington State's female leaders in policy making, training coordination, and labor advocacy began their careers as ANEW students and even staff.
Food Lifeline stops people from going hungry by applying ingenuity to this largely logistical problem. Our programs find creative ways to feed more families, including redirecting good food that might have otherwise gone to waste; and our policy work defends the community's safety net and reduces barriers to people feeding themselves. In a world of plenty, there is no excuse for there to be hungry families in Western Washington.
The Bone Marrow Registry of the Puget Sound Blood Center is an independent, community-based nonprofit organization with a tradition blending volunteerism, medical science and research to advance transfusion medicine and improve patient care. For the thousands of people diagnosed every year with life-threatening blood diseases and cancers like Aplastic Anemia, Leukemia and Lymphoma, a cure exists. Over the past 25 years, Be The Match®, operated by the National Marrow Donor Program® (NMDP), has managed the largest and most diverse marrow registry in the world. They work every day to save lives through transplant.
The WNBA Seattle Storm has always had a strong commitment to the community. As a 501c(3) organization, the Seattle Storm Foundation builds on the Storm's culture of giving and supporting the community. Our mission is to seek opportunities to champion youth development programs that use the power of sport to inspire and assist young people in reaching their full potential. The Storm Foundation's strength is its ability to leverage the Seattle Storm brand, network and expertise to drive significant impact for these organizations and the community.